PICTURE COURTESY SFGATE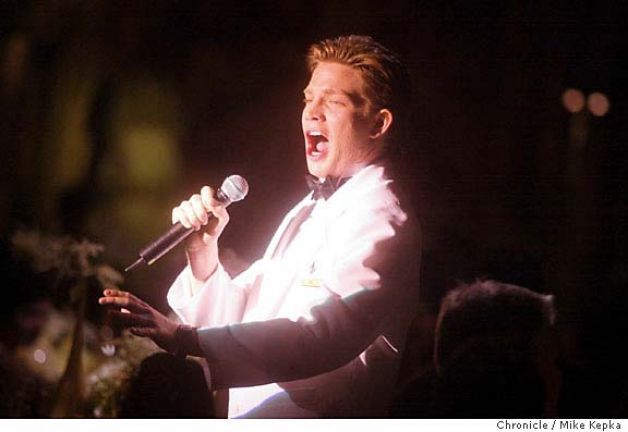 Traveling light / Linda and Gordon's great adventure
Carolyne Zinko, Chronicle Staff Writer
Published 4:00 a.m., Sunday, November 23, 2003
Read more: http://www.sfgate.com/living/article/Traveling-light-Linda-and-Gordon-s-great-2511238.php#ixzz2DO6Q0xXb
"Three waiters" performer Adam Lambert sings during the reception at the Four Seasons.
Gordon Astles, Head of Cisco Systems in Asia and Linda Rawlings, co-founder of Otis Spunkmeyer cookies. 11/15/03 in San Francisco MIKE KEPKA/The San Francisco Chronicle Photo
"...A tall-wigged member of the "Beach Blanket Babylon" cast sang, the "The Three Waiters," a comic opera troupe based on "The Three Tenors," and a dance band played past midnight..."